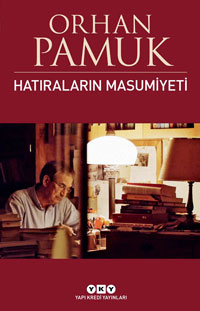 INNOCENCE OF MEMORIES
In Innocence of Memories, Orhan Pamuk revisits Kemal and Füsun's love story through the eyes of Ayla, a character from The Museum of Innocence. Pamuk's story about Ayla is accompanied by the magical images from Grant Gee's film on Museum of Innocence, Istanbul, and Pamuk. The book also includes new texts written by Pamuk and interviews in which he evaluates the experiences of the novel, the museum and the film. Innocence of Memories is a film book on love, Istanbul and remembrance...
In 2012, British film-maker Grant Gee and Orhan Pamuk started collaborating on a documentary about Istanbul and Pamuk's world. The result is a poetic documentary that was received by critics with intense praise at its premiere at Venice Film Festival.  
"A mesmerising, original meditation on love and the city" – The Guardian